Steve Ferguson Search Engine Marketing
WORKING HOURS
Mon-Sat 8AM-5PM

FREE AUTHORITY VIDEO COMMERCIAL


Supercharge Your Reputation With A FREE Authority Video Commercial Valued At $499
Give Me My FREE Authority Video!
Call Us Today To Get Started
This Opportunity Won't Last
GET AN AUTHORITY

VIDEO COMMERCIAL LIKE

THIS ONE FOR

YOUR BUSINESS

Supercharge One Of Your 5 Star Reviews With

A FREE Authority Video Commercial Valued At

$499
Give Me My FREE Authority Video Commercial!
There is absolutely NO catch! The only payment I require is a testimonial (review). That's it! I will send you the authority video and the thumbnail and you can install it on your YouTube account. .

If you want the authority video syndicated to YouTube, Facebook and your other social media accounts, there will be a VERY small fee that not just syndicates your video, it includes other software that will SUPERCHARGE your reviews. Keep reading!
CALL US TODAY AT 508-475-9112

Social proof provides evidence of the popularity of a business among current

clients to influence the purchase decisions of prospective and returning clients.


The Authority Video Commercial provides social proof in a unique way. Many prospective

clients consider video to be a superior source of information . Many prospective

clients will watch the video and the call to action at the end that asks them to call.

What do YOU think they will do? They will probably call, right?


Did you know that many prospective clients

consider reviews as good as a recommendation

from a relative or close friend?



I Want To Know More About Social Proof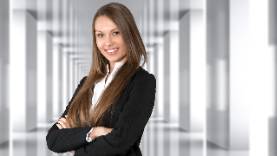 Live Stream Your 5 Star Reviews From

Google To Every Page Of Your Website

With An Authority Badge
Did you know that you can boost your website conversions up to 250% by live streaming your 5 star reviews to your website? This is social proof on steroids!

Many business owners think having a testimonial page does the job. That concept is dead. Over 60% of prospective clients use their cell phone to search for a collision repair business and will never even see it as the menu is too difficult to use or even see. .

Live streaming your 5 star reviews on every page of your website is easy with my Authority Badge.

What is an authority badge? Look at the lower right hand corner of this web page or the bottom of your phone screen if this is how you are viewing this page. See that pulsating popup? That is an authority badge. It live streams your 5 star reviews from Google so EVERY prospective customer can see them. Now click on more. The authority badge deploys the 5 star reviews so your prospective customer can view all of them. Each of your web pages will also have a call to action like"Click To Call" or "Make an Appointment". Isn't that powerful?
The review badge sold separately is a $599 per year

value. Now at a really, really low price included with

the syndication!
I Want To Live Stream My 5 Star Reviews To My Website!

95% Of Consumers Read Online Reviews Before Making A Purchase
Did You Know People Spend Up To

49% More Money At Businesses That

Reply To Reviews
Looking for more clients who will call or come in? Then answer all of your reviews, both good and bad!

Traditionally, most business owners ignore their reviews or just responded to bad ones. Then you wondered what to say when you did answer a review. Not any more!

Using my cutting edge software along with Google's Review Responder extension, you use AI and cut and paste "technology" where you can answer a week's worth of reviews in a few minutes! You can thank your positive reviewers and turn your bad reviews into good ones with a 5 star response.

Answering your reviews will increase customer loyalty, even if their experience is less that stellar.

Now the REAL audience for your answered reviews are your prospective customers. Imagine them reading your reviews that were answered in a professional, personalized and polite way. Do you think they will call and make an appointment?

Big companies such as new car dealers are answering their reviews. You should be too!

Purchased separately, this AI powered software is valued at $599 per year. You will pay way less with syndication!
I Want To Respond To My Reviews!
One
Negative Review Can Cost A Business Up To 30 Customers
Social Media Makeover | Look Like A

Rock Star!
Did you know the headers (covers) of your social media accounts are the most neglected area on the internet? They are your online storefronts, as much as your website is. They are also your online billboards. Yet this space is generally wasted.

You can advertise specials, feature one of your 5 star reviews or wish people a holiday greeting. The social media cover is the first thing the web visitor will see when they are researching your business.

I've decided to include a set of these beautiful social media headers in the syndication package

Sold separately, this package is a $197 value. Included in the syndication package!

Check out the social media headers shown below


I Want A Social Media Makeover!
People
Spend Up To 49% More Money At Businesses That Reply To Reviews
What Is The Syndication Going To Cost?
Not Much! This Pilot Program Is A Gigantic Value!
You Get One Authority Video FREE. A $499 Value. Syndication Is Extra

You Get A One Year Subscription To Review Responder Valued at $599 Per Year

You Get A One Year Subscription To the Review Badge Valued at $599 Per Year

You Get A Social Media Makeover Valued At $197
You Get In The Syndication: Your Authority Video Uploaded To

YouTube and Your Other Social Media Sites, One Year Subscription

To Review Responser, A Social Media Makeover And A One Year

Subscription To The Authority Badge With A Total Value Of $1,395

All For A Price Of
$199.00!
Call Me Today To Get Started

This Opportunity Won't Last
Frequently Asked Questions
Why Are You Selling These Services So Cheap?

That question is easy to answer. This is a pilot program. Some people would call it a beta program.

I'm testing this package and want to get some testimonials (reviews) on it. I will slowly raise the price as

I go along. And additionally, if you like how this works with your dental practice, you might also be

receptive other offers I bring out.



What Will My Price Be When The Subscription Comes Due In One Year?

The price will remain the same for your dental practice. It will renew at the price you originally paid. I

reward loyalty!
What If I Don't Have A YouTube Channel?

If you bought syndication, I will coach you through it!
Can I Use This On More Than One Location? I Have Multiple Restaurants

No. You are licensed for one location. The live streamed reviews are pulled from the Google Business

Profile for a particular location and the Authority Video is also taken from one of those reviews. Great

News! I will do your other locations at the same price!
How Does The Live Stream Authority Badge Work?

I pull your reviews from Google Business Profile and set up the popup. Then I send you some code

that you or your webmaster install on the "body" of your website. It then deploys to all of your

webpages
How Does Review Responder Work?

All you do install the Review Responder extension in Google Chrome. Then you will ender the code I

send you and you can go back and start responding! You will also get emailed instructions and I'm just

a phone call away if you need help.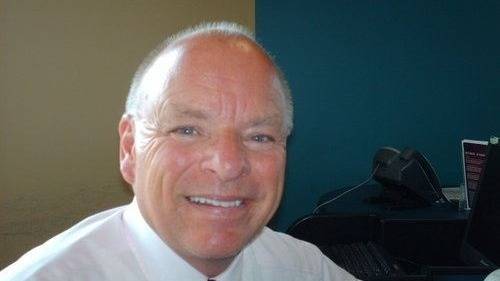 I started Steve Ferguson Search Engine Marketing in

2014 to offer search engine optimization to

businesses. Getting found on the internet is obviously

of great concern to all business owners.


I have since retooled my services to include:

such as Reputation Marketing, Review Management,

Video Marketing, Web Design and lead generation.



CALL ME TODAY: 508-475-9112
85% Of Consumers Trust Reviews As Much As Personal Recommendations